Times have been tough worldwide, but Megan Rigdon, a lifestyle photographer in Maryland, found the perfect outlet of joy by scanning her grandparents' old slides and negatives. We spoke to her about her journey of family discovery through her grandfather's camera.
---
---
The beginning
I was cleaning out both mine and my husband's grandparents' places. When I was going through my grandmother's stuff, I knew she had these boxes, these old cigar boxes filled with all her slides. I ended up scanning over 800 slides for that side of the family. Every slide that I was pulling up on the phone, she would grab the phone and then tell me the story right away about that slide. And that was so neat.
Grandpa, the photographer
I never got to meet my grandfather. Well, he passed away when I was 1, but you could tell in the pictures that he was the one taking them because my grandmother was in all of the pictures. Any pictures that he was in, he was looking away (from the camera). He loved his profile, my mom said, so he was always posing for them. Every picture I have of him in the slides, he's posing.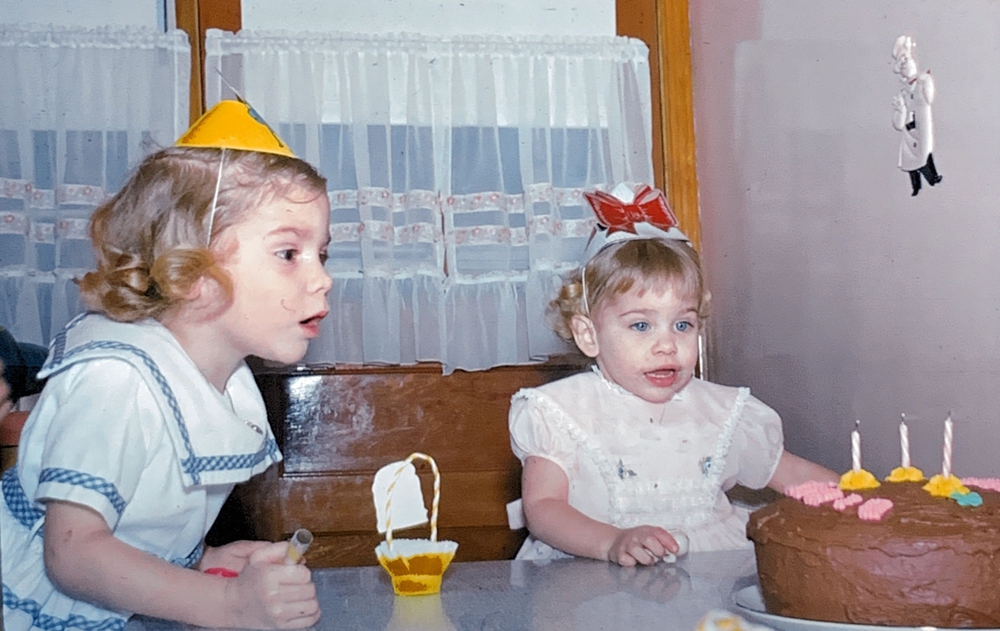 My grandmother was a stay-at-home mom and she dressed her kids to the nines. All four of them were super dressed up for every occasion. I wish she would have kept some of those old clothes because they were so cute. I feel like I learned a lot from going through those slides.
My mom had told me before that my grandfather always had a camera in his hand. So I knew that he loved to take pictures. Because I'm a photographer, it was neat to see how a lot of times when you're taking pictures of a subject, you zero in on the subject and you don't see any of the background. He literally would be using the rule of thirds and a couple of things that made me go "wow". It wasn't them just smiling and saying cheese for every picture. They were literally out playing in the snow and he had his camera and took a picture of it all.
Because it wasn't digital back then - and now we take a hundred pictures of one thing - I feel like you would only get out your camera on special occasions back then, but he got out his camera all the time it looked like.
Showing grandma
My grandmother absolutely loved it. Her husband passed away when he was 50, so it brought back so many memories for her. She teared up at a couple of them. We found some of her wedding pictures on the slides, maybe five slides of them cutting the cake and dancing. So, I want to do something special with those pictures for her.
On photography
It's so neat to see how it's all evolved. From the projectors, you would take the slide and put it up to the window like, "I think I see someone doing, you know...running around." But now with this app, literally in a second it just scans it and brings it up, and even fixes the color correction too which is amazing. So that was so neat and it brought back so many memories.
One of the negatives I went through and scanned showed a picture of my husband's grandmother. I knew it was her because she wears this farmer straw hat, and she was taking a picture of her two sons holding a puppy or kitten. I could see the reflection, there was a window behind them. And the type of camera that she had when she took it, you could tell it had a little crank or something. Where are those cameras? I'd love to put that up on my wall.
Interview edited for clarity. All photos via Megan Rigdon.
---
Do you have boxes and albums of photos lying around? Explore the Photomyne suite and discover the best way to save all of your memories.