Is living truly that easy during summertime? The obvious answer is 'duh'. Between June and September each year, we can finally take a breath and tell ourselves that everything is okay. But what is it about summer that resonates so deeply with the masses?
Welcome to Explained, where dictionary definitions are replaced by the photos that capture their essence. In this first edition, we tackle the things that make summer summer. These photos are so quintessentially summer that without them we wouldn't know what to do.
Ice Cream: The World's Elixir Of Joy
Photo via Creative Commons
There's a reason we all scream for ice cream. Stuffing your face with this creamy, frozen goodness is not just a treat, but a necessity.
Driving With The Top Down
Photo via Wikimedia Commons
It's not every day you get to feel the wind brush against your face as you ride around town. Take advantage of the days ahead before that warm breeze turns into an unbearable chill and hop into a convertible.
Just Jump In
Photo by Raoul Berthele via Wikimedia Commons
Do you fancy the crisp freshwater of a lake, the vastness of the ocean, or the enclosed relaxation of a pool? Regardless of your flavor, there's no better way to cool down than that quick dip.
Play Ball!
Photo via Creative Commons
They're called "the boys of summer" for a reason. Go see a game, have a catch, or play a game, because baseball is the summer sport.
Vacation's All You Ever Wanted
Photo by Hilda Coetzee, Photomyne User
Grab your shades and your family and let the vacation sun take you away. Choose the right destination and you'll want to tell everyone about it.
Throw It On The Barbie
Photo from State Library and Archives of Florida via Wikimedia Commons
Close your eyes and smell the August air. Does it smell like burgers, ribs, and dogs? It should.
Do It Live
Photo by Mark L. Knowles via Wikimedia Commons
The soundtrack to your sunniest days doesn't need to be from a speaker. Experience it live and make some memories in the process.
King Watermelon
Photo via Creative Commons
Mark Twain once said, "When one has tasted watermelon, he knows what angels eat." During the summer, there is simply no other option.
Surf's Up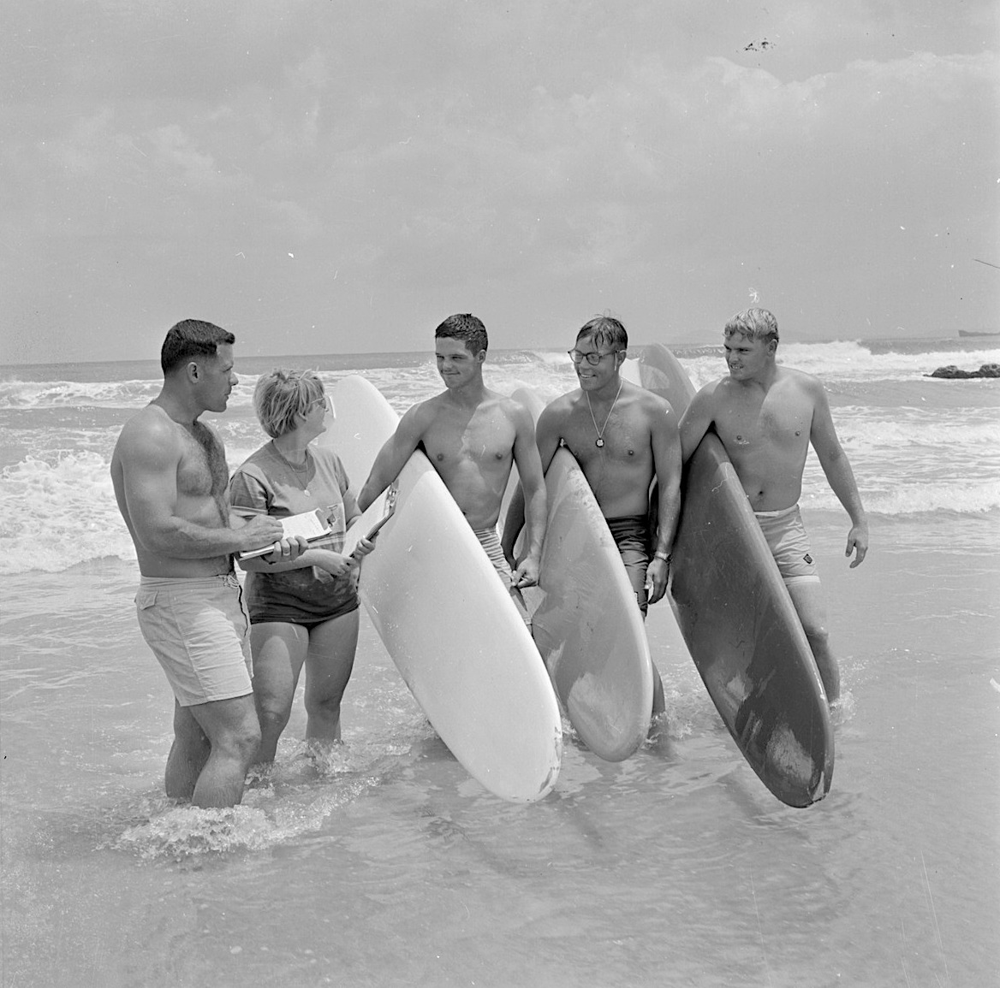 Photo via Wikimedia Commons
Who can say 'no' when the waves are calling? No need for a wetsuit in summer - it's just you, your board, and the water.
Weather The Storm
Photo by Christopher Porche West via Wikimedia Commons
Summer storms are vicious and unavoidable. However, there's no reason they can't put a smile on your face too
It Means No Worries
Photo by David Niblack via Flickr
Relax - it's summertime. Just put your feet up wherever you are and enjoy every moment.
---
Hungry for a regular fix of vintage scanned photos? Head over to the Discover page for more exciting content or follow us on Instagram, Facebook, and Twitter.