Chasing Waterfalls & Cheesing Children
When you head on this particular journey down the nostalgia rabbit hole, don't be surprised to find a pack of mice at the end.
Guess the historical figure
Who am I?
I had a crazy idea for my 63rd birthday: I would take a barrel for a ride down Niagara Falls. Incredibly, I became the first person to survive the plunge. Sadly, it didn't give me the fame nor financial windfall I had imagined, only a nice head wound and years of bad health.

Photo source: Wikimedia Commons
Photomyne user photo
Family business
"This photo was taken in Cento, Italy before the war (I think 1936/1937). You can see the beverage factory owned by my grandfather Vincenzo. On the left, you can see my father, Walfre. He was born 100 years ago. I left Cento exactly 50 years to the day of his birthday.

Photo source: Anonymous Photomyne user
Blast from the past
Who's the leader of the Club?
M-I-C-K-E-Y M-O-U-S-E. Few variety shows had the last effect of The Mickey Mouse Club. Everyone's favorite mouse and his Mouseketeers were so popular that it was revived on three different occasions. It was the perfect afterschool show. Fun fact: Britney Spears, Christina Aguilera, Justin Timberlake, Keri Russell, and Ryan Gosling were cast members on the 90s revival.

Photo source: Wikimedia Commons


The historical figure is Annie Edson Taylor
Have a good day and see you tomorrow :)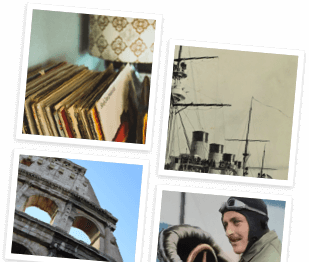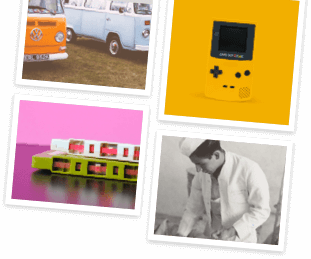 Step into our time machine
Fill your future with a vintage look at the past. Get the weekly email on everything old-school.