Mobile Monstrosities & Toy Trains
With so much time at home, we at Photomyne want to help you make the most out of the days to come with a refreshing taste of the good times behind us.
On this day
Happy birthday Roger Bannister
No one thought it could be done until Roger Bannister broke the 4-minute mile at Oxford in 1954. He would have turned 91 today.

Photo source: Encyclopedia Britannica


The way we were
Old fashion fun
Too much time at home can get us going crazy. Tossed-aside hobbies of the past, such as building model trains, can surely fill that void.

Photo source: Flickr


Blast from the past
Gigantic cell phones
It wasn't too long ago that our cell phones only made calls and stored contacts. Fortunately, we found a way to keep them smaller than an encyclopedia.

Photo source: Considerable


Photomyne user photo
The face we make for cake
"This is my dad. The picture was taken by his father at his first birthday celebration in March 1946. Per the back of the photo, they celebrated at the Purdue University Union with cake, pickles, and chocolate milk :) My grandpa loved taking photos and I was lucky enough to inherit them and all the stories they tell. "

Photo source: Photomyne user Carrie Kujak
Stuff your face with more old-school fun tomorrow. See you then :-)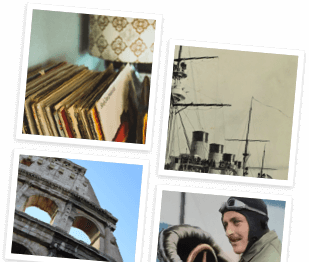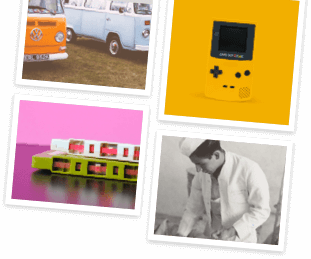 Step into our time machine
Fill your future with a vintage look at the past. Get the weekly email on everything old-school.