Big Birds & Sewing Sisters
With so much time at home, we at Photomyne want to help you make the most out of the days to come with a refreshing taste of the good times behind us.
B&W colorization of the day
A hands-on activity
While they didn't need social distancing, these women have found a nice way to pass the time. Maybe quilting can help you get through all of your time inside.

Photo source: Flickr


Celebrity snapshot
Bob's Birthday Bash
For comedian Bob Hope's 84th birthday, celebs from every corner of entertainment came out for the television extravaganza. Hope got some help (and some love) from Brooke Shields and Barbara Mandrell in this skit.

Photo source: Wikimedia Commons


Things we Slacked
The VHS Vault
Looking for some old-school content to get you through quarantine? The VHS Vault has over 20,000 digitized videotapes that you can browse through. With cup stacking competitions, Nickelodeon commercials, and recorded tv shows, it is quite the collection

Photo source: Flickr


From our Instagram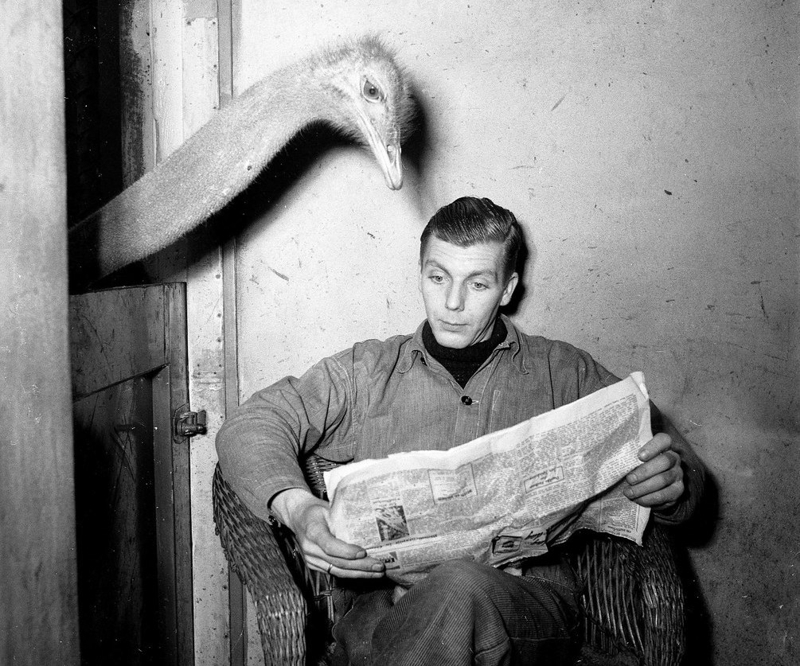 The morning report
Reading the newspaper is routine unless you have an ostrich over your shoulder. It must be tough to concentrate on the news with a big bird lurking behind you.

Photo source: Flickr


We're flying back into your inbox tomorrow. See you then :)
Step into our time machine
Fill your future with a vintage look at the past. Get the weekly email on everything old-school.