A Bluesy Bae & Delivery Drinks
With so much time at home, we at Photomyne want to help you make the most out of the days to come with a refreshing taste of the good times behind us.
On this day
Happy Birthday Billie Holiday
With blues and jazz vocals for days, it's stunning that Billie Holiday wasn't born and raised in New Orleans. Lady Day was born on this day in 1915.

Photo source: Library of Congress


The way we were
Toy cars and tricycles
Soon enough they'll be trading in those vehicles for a driver's license and life on the road. For now, they'll have to settle for peddling around the lawn.

Photo source: Flickr


Guess the historical figure
Who am I?
All I ever wanted in my life was to make people laugh...and I succeeded but not nearly for long enough. No cheeseburger (cheeseburger), samurai-sliced sandwich, nor toga party could squash the sadness of my early demise.

Photo source: Wikimedia Commons


Blast from the past
Door-to-door Coke delivery
Unless you're a business owner, you're likely not having Coca-Cola bottles delivered to your door. Today, we can only dream of such luxuries.

Photo source: Wikimedia Commons


John Belushi is today's historical figure
The past will be back knocking tomorrow. See you then :-)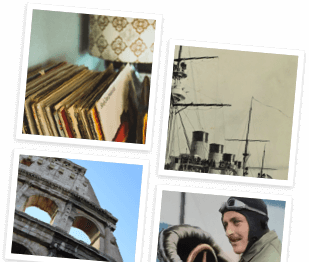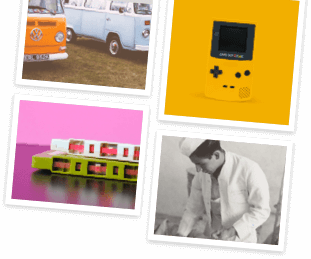 Step into our time machine
Fill your future with a vintage look at the past. Get the weekly email on everything old-school.