Lawn Games & Jack Attacks
Our time machine is still chugging along. Let us take the wheel while you sit back in a vintage haze of happiness.
Blast from the past
When almost does count
For over a century, we've tossed horseshoes at a peg in the name of competition. In an instant, any lawn becomes fair-game.

Photo source: Flickr


Celebrity spotlight
Happy Birthday Jack Nicholson
While you're more likely to see him at a Lakers game than in a film these days, the legend of Jack is undeniable. Let's wish him a happy 83rd birthday.

Photo source: Wikimedia Commons


B&W colorization of the day
Grandma's love
The relationship between grandma and grandson is too special words but can be perfectly conveyed with a loving glance.

Photo source: Wikimedia Commons


Photomyne user photo
Carriage cuties
"I took this when we were on holiday in the summer of 1979 at Quarteira, Algarve, Portugal. We - Maria (29), Mees (32), Sander (5) and Leonie (2) - took a horse-drawn carriage ride through Quartera. It was our first holiday abroad with the children. I have a similar photo of Maria and Sander in the same carriage."

Photo source: Photomyne user Mees van Krimpen


Our horse returns to the old nostalgia road tomorrow. See you then :-)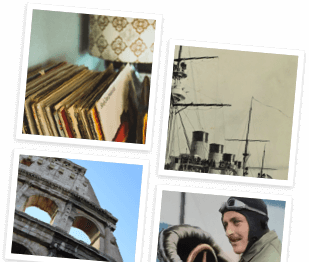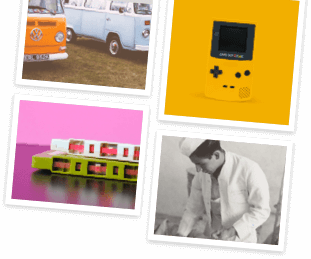 Step into our time machine
Fill your future with a vintage look at the past. Get the weekly email on everything old-school.