Bowing To The Big Easy
The great city of New Orleans was founded on this day in 1718. Let's join the celebration with a snapshot of its rich culture.
Blast from the past
March on through
No city in the world enjoys parades as much as New Orleans. It's actually quite simple to start your own parade there. For about $600, you can apply for a permit and police escort to get the party going (Source: Frommer's).
Photo source: Flickr
Then & now
Mardi Gras Indians: 1984 to now
Every year, Mardi Gras Indians work tirelessly to make their extravagant suits for the big day. They have been parading through New Orleans since at least the mid-1800s, putting on a spectacle of music and dance.
Photo source: Flickr
Celebrity spotlight
Kick it up a notch
Food in New Orleans will always be king, and Emeril Lagasse has been its contemporary face for decades. Born and raised in the Big Easy, he's known for his on-air catchphrases - Bam!
Photo source: Huffington Post
The way we were
A drink and a laugh
Have your crew call my crew and we can rendezvous at the famed Roosevelt Hotel Bar. Since the turn of the 20th century, it's entertained patrons with live music and flowing drinks.
Photo source: Roosevelt Hotel

When the music fades away and the smell of gumbo is no more, we'll back tomorrow with that old-school spirit :-)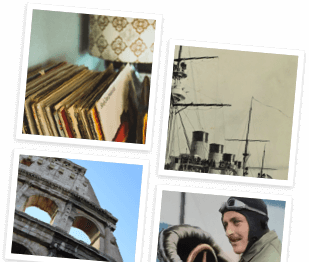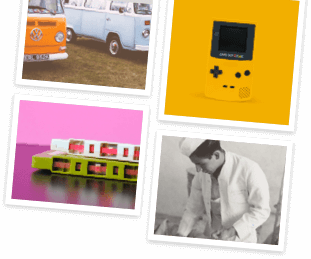 Step into our time machine
Fill your future with a vintage look at the past. Get the weekly email on everything old-school.