Fictional Singing Families & Disco Dance Moves
Remembering the past is a lot like dancing. Not every step is perfect, but once you hit a groove, you won't ever want to stop.
Guess the historical figure
Who am I?
After years of obscurity, I found my footing as a playwright in the 1940s. Much of my work would be adapted for film and eventually have movie-goers screaming "Stella!" for decades.
Photo source: Wikimedia Commons
Celebrity Spotlight
The Partridge Family
Who could forget this traveling family band? They might have had a squeaky clean image on-screen, but many in the cast couldn't help but fall for the temptations of stardom.
Photo source: Flickr
Blast from the past
Do The Hustle
The Macarena had nothing on Van McCoy's disco banger The Hustle. You had to know every step or risk being left out of this dance revolution.
Photo source: Flickr
From our Instagram
Get the gang together
When the squad is together, a group photo will go a long way towards holding on to those memories. Even buried on a slide, they can bring us joy and life.
Photo source: Unsplash

Tennessee Williams is today's historical figure.
We'll be back tomorrow. See you then :-)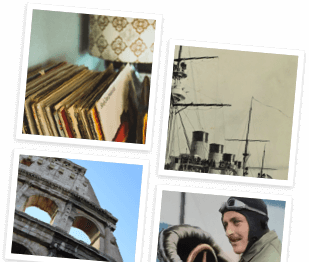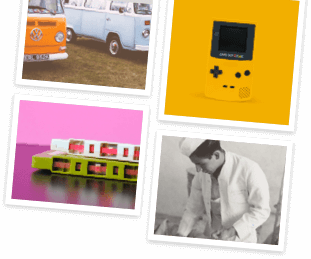 Step into our time machine
Fill your future with a vintage look at the past. Get the weekly email on everything old-school.