Tutti Frutti & Frozen Faces
It's not Beth you hearing calling, just the whispers of yesterday waiting to bring you back home to the places you forgot.
On this day
Here's Johnny
Before he became the king of late-night, Johnny Carson hosted his own show for the first time on this day in 1955. The Johnny Carson Show, a variety show, helped Carson hone his skills crafting sketches, characters, and his voice. Within a decade, he'd take over the big desk and with it America.
Photo source: Flickr
Blast from the past
Lose your mind in Marvel Rock City
Stan Lee didn't throw just any band into his legendary comics. The Kiss comics were a hit, but only a fraction of the billion-dollar brand Gene Simmons and the gang would create.
Photo source: Flickr
Photomyne user photo
Cheesin' children
This is me with my older brother in Germany in 1941. I was two years old and it was during the war years. My parents had just gotten divorced and we were living with my grandmother. My mom took the photo. It must have been on a Sunday because my mom was working during the week.
Photo source: Photomyne user Hilda Coetzee
The way we were
Grand inspiration
Finding your muse is easy when looking down on a river valley as expansively breathtaking as the Grand Canyon. All it takes is the perfect perch with a 360-degree view of its grandeur.
Photo source: Flickr

Have a great day and we'll see you tomorrow :-)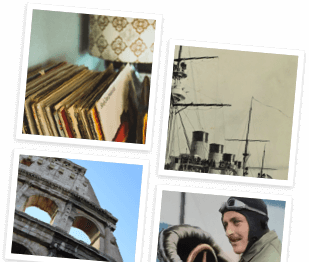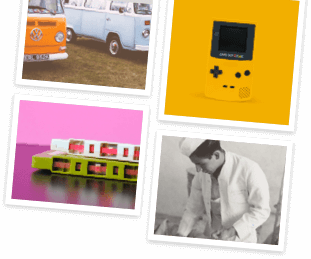 Step into our time machine
Fill your future with a vintage look at the past. Get the weekly email on everything old-school.