Cherry Blossom Beauty & Performers in Paris
On a stroll down memory lane, you're bound to run into some old friends. Invite them along for the ride so they too can experience the purity of the past.
On this day
Cherry blossoms come to DC
If you've spent any time in Washington DC in spring, you likely took a moment to walk through the cherry blossoms. On this day in 1909, US President Taft chose to plant the 2,000 trees he received from the mayor of Tokyo along the Potomac River, leading to thousands of photos like this.
Photo source: Flickr
The way we were
All twisted up
It's no Auntie Anne's, but any butter-brushed soft pretzel is a friend of ours.
Photo source: Flickr
Celebrity spotlight
Who's house? Run's house
The most famous trio in tracksuits, Run DMC helped bridge the gap between early hip hop and pop music. Reverend Run, DMC, and DJ Jam Master Jay became international superstars making stops all over the world.
Photo source: Flickr
Photomyne user photo
Summer saw shows
I came across this photo with my sister, who passed away in the 80s. It's at Hilltop Stables here in the St Paul area. It was around for years. Hilltop had hayrides, sleigh rides, and horseback riding lessons back then. This was labeled 1948 and I'm assuming it was a high school or church group. You'd go for a long chilly ride and then head back to the barn for hot chocolate. Always a fun time.
Photo source: Photomyne user Marilyn Juhl

We'll be back tomorrow. See you then :-)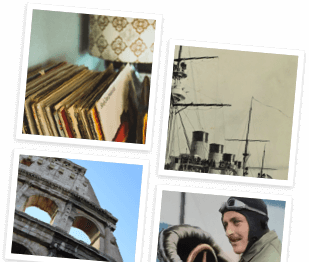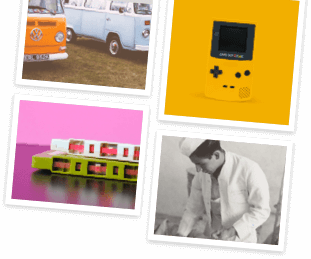 Step into our time machine
Fill your future with a vintage look at the past. Get the weekly email on everything old-school.