Bold Bentleys & Just Judy
When you pull into our drive-in, you can always expect the past delivered right up to your window.
On this day
Eddie at the bat
Cleveland Indians owner Bill Veeck was known for his various stunts during games. His most infamous happened on this day in 1951 when he sent Eddie Gaedel to the plate. Gaedel, standing 3 feet 7 inches, walked on four pitches and became the shortest Major League Baseball player ever.
Photo source: Wikimedia Commons
Blast from the past
Carhop tray
Drive-in restaurants weren't always a novelty destination. Fortunately, when you pulled in for some curbside chow, they gave you a carhop tray to limit the number of fries that inevitably fall to your lap.
Photo source: Flickr
Things we Slacked
Bentleys back in time
Few cars scream luxury, performance, and classic quite like a Bentley. Automobile Magazine put together a great gallery confirming Bentley's place as a vintage masterpiece.
Photo source: Flickr
B&W Colorization
Not in Kansas anymore
Like her first moments in Munchkinland, Judy Garland wows when set in full color.
Photo source: Pixabay

We'll be back tomorrow. See you then :-)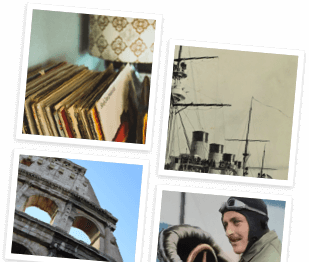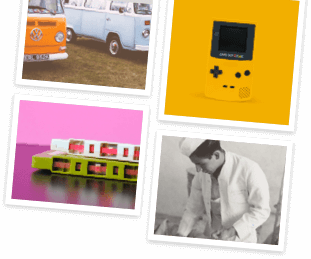 Step into our time machine
Fill your future with a vintage look at the past. Get the weekly email on everything old-school.