Retro Rentals & Little Ladies
Toss your cowbells aside, a daily dose of photographed memories is the only cure for a fever you'll ever need.
From our Twitter
Testing 1,2,3
We're so spoiled today with our 60-inch 4K televisions. It's been quite some time since anyone was greeted by those color bars of death in the middle of their programming.
Photo source: Flickr
On this day
Smoke show
On this day in 1940, President Roosevelt dedicated the Great Smokey Mountains National Park to a full house "for the permanent enjoyment of the people." Sitting on the border of Tennessee and North Carolina, the Smokey Mountains are quite a sight to see, thanks to the natural fog (or smoke) that hovers above the mountain range.
Photo source: National Park Service
Then and now
Hertz Rent-A-Car: 1981 to now
Since the days of the Model-T, Hertz has rented cars to travelers looking for a way to get around. Other than the cars themselves, not much has changed.
Photo source: Flickr
Photomyne user photo
Soft smiles for sisters
Put this one on the piano. A classic portrait always stuns.
Photo source: Photomyne user Katherine Gryson

We'll be back tomorrow. See you then :-)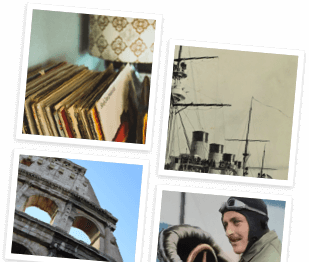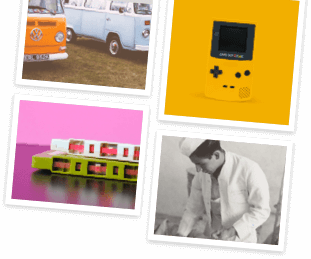 Step into our time machine
Fill your future with a vintage look at the past. Get the weekly email on everything old-school.