Close Calls With Comedians & Sunday Sales
Once your memories come along you'll be right back where you belong.
Guess the historical figure
Who am I?
While not a household name like Roosevelt and Churchill, I helped establish one of the most known organizations in the world, the United Nations. I then helped ensure the end of the Arab-Israeli War in 1949 thanks to late-night billiards/negotiation sessions. It got me a Nobel Peace Prize in 1950, making me the first African-American to take home the award.
Photo source: Flickr
The way we were
Race to the rack
No one wants to be the last one to the street sale. You never know what kind of goodies you'll find.
Photo source: Flickr
Subscriber suggestion corner
Celeb sightings during service
"My dad, C.R. "Bob" Wright, was assigned to Camp Roberts Army Base in June 1941. Camp Roberts opened in March 1941 and is in central California, near San Luis Obispo and Paso Robles. Dad was training others to cook and maintain the mess hall. He must have had some freedom of time and movement because he was in pictures with other celebrities that visited the base (here with Abbott and Costello)."
Photo source: Photomyne user Bob Wright
On this day
Fiddler hits the stage
On this day in 1964, Zero Mostel, the town of Anatevka, and the cast of Fiddler on the Roof hit the Broadway stage for the first time. It ran for a then-record 3,242 shows before being dethroned by Grease ten years later. Tradition!
Photo source: Flickr

Ralph Bunche is today's historical figure.
We'll be back tomorrow. See you then :-)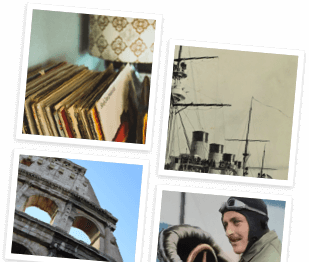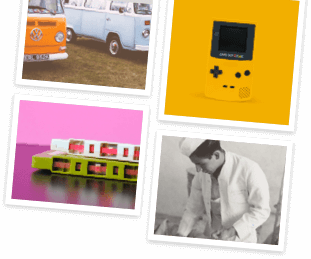 Step into our time machine
Fill your future with a vintage look at the past. Get the weekly email on everything old-school.