Dock Drawings & Dazzling Dames
Welcome to October. We're fending off that brisk air with the comfort of the past instead of an oversized hoodie.
Guess the historical figure
Who am I?
While guys like Ford, Benz, and Musk get all the press, for a short time I was a darling of the auto industry. No, revving my vehicle up to 88 MPH won't take you back to the future, but the car does bear my name.
Photo source: Wikimedia Commons
On this day
Take me out to the ball game
To sports fans, October means one thing - playoff baseball. On this day in 1903, the Boston Americans and Pittsburgh Pirates played in the first-ever World Series game.
Photo source: Flickr
Then and now
Dame Julie Andrews: 1964 to now
Julie Andrews could have quit acting after The Sound of Music and Mary Poppins and would still be considered an icon. Let's wish her a happy 85th birthday.
Photo source: Flickr
The way we were
Wood carvings
Leaving your mark on a wooden dock is a chisel away. Your legacy will soon be etched in infamy.
Photo source: Flickr

John DeLorean is today's historical figure.
We'll be back tomorrow. See you then :-)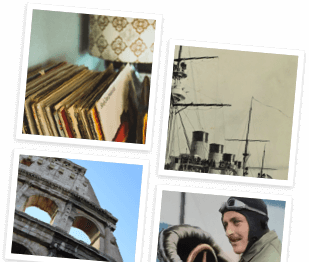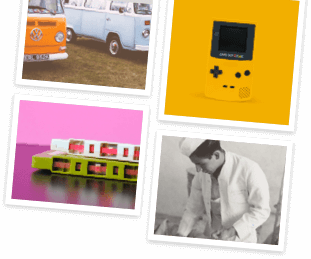 Step into our time machine
Fill your future with a vintage look at the past. Get the weekly email on everything old-school.