Captivating Cartoonists & Snowy Seasons
You were never meant to be alone. So as the weekend comes, we'll take your hand on your nostalgic journey home.
On this day
You're a good man
On this day in 1950, Charles M. Schulz debuted his iconic Lil Folks comic strip. Not familiar? Of course, it soon became Peanuts following a trademark issue. Schulz hated the name but it stuck and continued to give the world stories of Linus, Lucy, and Charlie Brown.
Photo source: Flickr
The way we were
It's Carnival time
Since the 1700s, Bolivians have come together to celebrate Carnival de Oruro. While the event began as an indigenous festival, it is now a widely celebrated cultural event of parades, parties, dance, and music.
Photo source: Flickr
Blast from the past
Matching dress, matching dog
Wearing white after Labor Day might be a faux pas unless exercising the little-known 'pet-matching portrait clause'.
Photo source: Flickr
Photomyne user photo
Winter wonderland
"I took this pic back in 1999 when I went for an extended visit to Canada with a basic camera. The pic is of my Canadian friends and was taken around the Toronto area on a trip to Niagara Falls. Coming from Queensland, Australia, where it's warm, I'd never experienced cold like this before. The snow mesmerised me as well as froze all of my extremities off! I just loved how the snow became the foliage in this image and then joined in with the snow carpet and the snowing the sky to create a complete snow-white winterland scene. Starkly beautiful and something I'd never seen before."
Photo source: Photomyne user Lynn McTaggart

We'll be back Monday. Have a great weekend :-)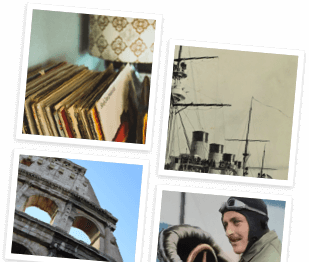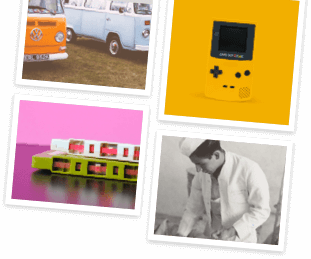 Step into our time machine
Fill your future with a vintage look at the past. Get the weekly email on everything old-school.