Sitting Seaside & Lined Up Ladies
When our days have all disappeared too soon, those photo memories will bring you back walking under branches lit up by the moon.
Guess the historical figure
Who am I?
It was on this day in 1926 I published the first of my most notable works, sandwiched in-between service in both World Wars. Sure, I'm best known for creating the magical world of The Hundred Acre Forest, Winnie the Pooh, and Christopher Robin, but I also wrote numerous poems and plays before that lovable bear got his nose stuck in a honey pot.
Photo source: Wikimedia Commons
The way we were
Sitting on the dock of the gulf
The Castello sul Mare of Rapallo was built to fend off pirates. Elegance, however, has breached its walls.
Photo source: Flickr
On this day
Happy Birthday John Wooden
Arguably the greatest winner, leader, and teacher of all time, John Wooden led UCLA basketball to 10 championships( including eight in a row) and a record streak of 88 straight victories. His 'Pyramid of Success' not only helped lay the groundwork for his team's prosperity but also identified the necessary characteristics of successful people." He was born today in 1910.
Photo source: Wikimedia Commons
Family flashback
Odd boy out
Someone didn't get the memo on the only females family photo.
Photo source: Flickr

A. A. Milne is today's historical figure. We'll be back tomorrow. See you then :-)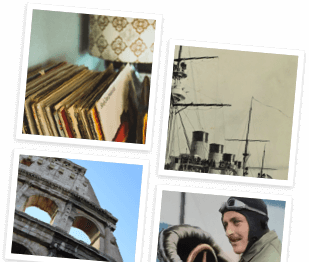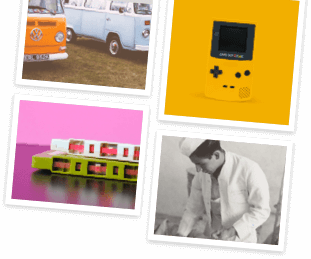 Step into our time machine
Fill your future with a vintage look at the past. Get the weekly email on everything old-school.