Soft Smilin' Siblings & Fresh Fish
You've been swimming through life just don't forget to use old photos as a life raft when you start to sink.
Family flashback
Portraits saved from obscurity
Not every family portrait finds itself safely in the clutches of loved ones' albums. In that case, it's up to a stranger to find light from your life, like whoever discovered this 1920s photo.
Photo source: Creative Commons
Photomyne user photo
Women at the World's Fair
"This picture is of my paternal aunt (my Dad's oldest sister) with her sister-in-law on the left. While not a blood relative, the sister-in-law has been a cherished member of our family and recently celebrated her 103rd birthday."
Photo source: Photomyne user David Maizel
The way we were
Friday's fresh catch
Next time he stops at the fishmonger, he might want to put his catch on ice to keep convertible lookin' and smelling' fresh.
Photo source: Wikimedia Commons
From our Twitter
Ancient city onlookers
The city of Kabul has survived in some form or another for around 3,500 years. A trip through its streets reveals the many faces of Afghanistan's capital.
Photo source: Creative Commons

We'll be back Monday. Have a great weekend :-)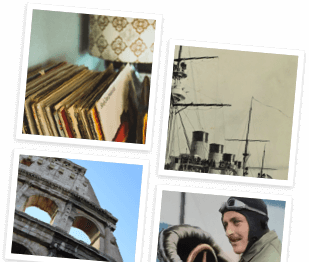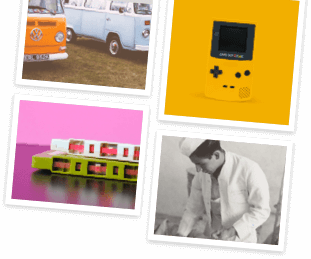 Step into our time machine
Fill your future with a vintage look at the past. Get the weekly email on everything old-school.