Divine Donuts & Street Sports
A fresh start to your week deserves a fresh batch of memory-stirring moments baked with only the finest ingredients.
Guess the historical figure
Who are we?
You don't need a palace to be royalty. We earned our respective crowns - the queen of jazz, and the king of inside swing - with a golden voice and a Steinway. Between us, we won 22 Grammys, leaving no doubt that Jazz wouldn't be the same without us.
Photo source: Creative Commons
Photomyne user photo
Play ball
"The picture is taken in Philadelphia circa 1909. My father's father, Gus (August Baust Sr.) is the umpire, his brother Joe is the batter, and his brother Henry is catching. Gus always wanted his son Gus Jr to play professional baseball but WWII had something to say about it. I think this photo is fetching because it shows a simpler time and has decent action. Those streets look so clean though crowded with row houses."
Photo source: Photomyne user Joseph Baust
Then and now
Sprinters: 1974 to now
The push to the finish might be the same but what a world of difference a rubber track and shoes make in the quest for the top prize.
Photo source: Creative commons
The way we were
Did someone say 'donuts'?
Resisting a donut's magnetism is a fool's exercise. Fortunately, young snack seekers are happy to rise to the tasty occasion.
Photo source: Creative Commons

Ella Fitzgerald and Oscar Peterson are today's historical figures.
We'll be back tomorrow. See you then :-)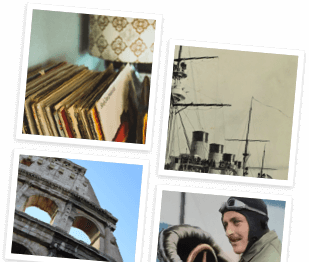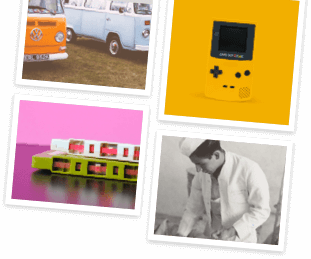 Step into our time machine
Fill your future with a vintage look at the past. Get the weekly email on everything old-school.