Running, Riding, & Rush
The path ahead might be murky, but the path is clear when you follow your footsteps backward.
Celebrity spotlight
Turn up the bass
Guitarists generally get all of the attention, but as the lead singer and bassist of Rush, Geddy Lee put his four-string Fender front and center. In addition to his musical prowess, the Ontario-native and his bandmates were named officers of the Order of Canada in 1996.
Photo source: Creative Commons
Photomyne user photo
A jealous on-looker
"My maternal grandmother and aunts would hold a family party every year on Boxing Day. I'm the little girl in the middle of the picture, aged about 6. My uncles organized games, we played charades and had a sing-song. It's so good to relive those times with happy memories of my childhood, and I'm so thankful my mother loved to take so many photos!"
Photo source: Photomyne user Margaret Conrad
The way we were
Off to the races
Only two things can turn a public crowd into the 100-meter dash - an unseen disaster or Ben and Jerry's Free Cone Day.
Photo source: Creative Commons
Blast from the past
Giddy-up
Good dads wear plenty of hats for the smiles of their kids. That being said, there are some things they wish would forever be forgotten.
Photo source: Creative Commons

We'll be back tomorrow. See you then :-)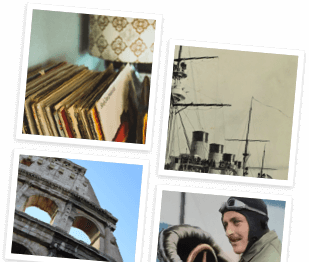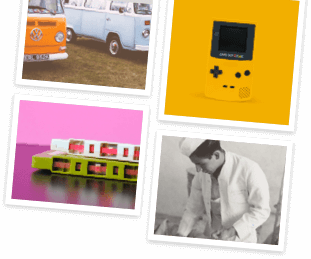 Step into our time machine
Fill your future with a vintage look at the past. Get the weekly email on everything old-school.