Little Liza & Mirror Masters
You've had such a high time living the good life. Now take a step back and remember what it was like.
Blast from the past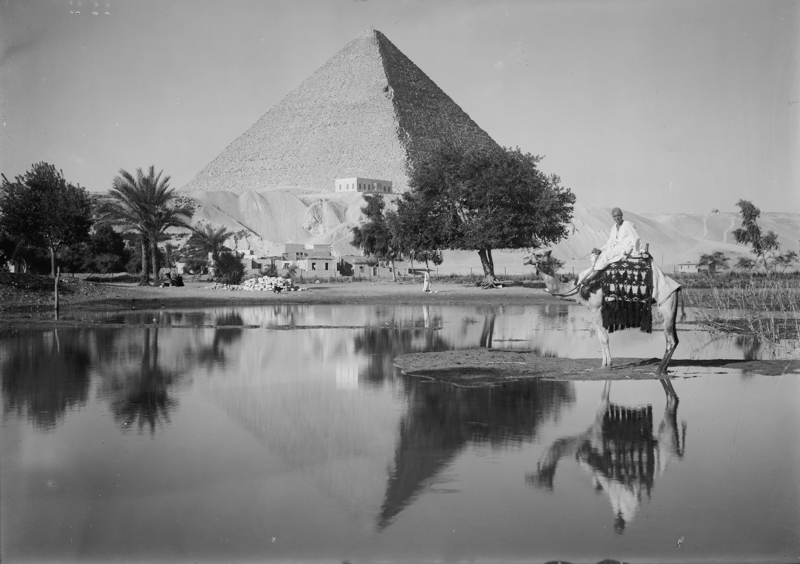 Grandiose geometry
The only thing more stunning than a shot of the Great Pyramid of Giza is pairing it with the perfect reflection.
Photo source: Creative Commons
On this day
Happy birthday Liza Minnelli
Escaping the shadow of famous parents is no easy task. Fortunately, with performance and theatrics in her blood, Liza Minnelli became more than just 'Judy Garland's daughter'. The Oscar, Tony, and Emmy winner celebrates her 75th birthday today.
Photo source: Creative Commons
Photomyne user photo
Mysterious family photos
"I'm afraid I don't know much about the photo and have been trying to find out myself. It is some form of celebration in 1904 in Epping forest. The older man and lady sitting are my paternal great-great-grandparents, and the man and lady sitting at the back are my paternal great-grandparents and she is pregnant with my grandad."
Photo source: Photomyne user
The way we were
Mirror, mirror on the wall
Even if a purchase isn't in the cards, it's important to get your money's worth and try everything on. Who knows what will make you shine?
Photo source: Creative Commons

We'll be back Monday. Have a great weekend :-)
Step into our time machine
Fill your future with a vintage look at the past. Get the weekly email on everything old-school.