Jackie Plays & Jungle Gym Days
Every day we're shaking it up so you can meet us for a vintage photo jubilee.
On this day
The unsinkable sinks
Even Jack and Rose's unimpeachable love wasn't enough to keep the RMS Titanic afloat on this day in 1912.
Photo source: Creative Commons
Celebrity spotlight
Breaking barriers
Sure, sports are not for everyone, but some things within them are simply bigger than just a game. On this day in 1947, Jackie Robinson broke the color barrier in baseball and instantly became a civil rights icon.
Photo source: Creative Commons
Photomyne user photo
Dream chasing
"My photographer friend Donavan took this photo of me during our university years in Canada. We were just playing around in a park and he took it for me in a rundown boiler room. I love this photo because it captured the real me during the time after I left China to pursue my dream."
Photo source: Photomyne user Yan Cui
The way we were
Monkeying around
Up, down, all around. A day at the playground was never complete without running, climbing, hanging, swinging, and sliding on every piece of equipment in sight.
Photo source: Creative Commons

We'll be back tomorrow. See you then :-)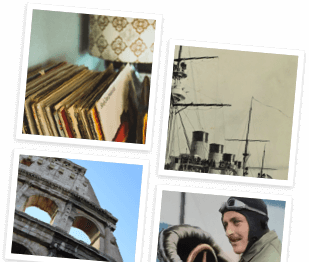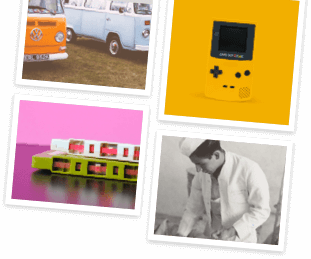 Step into our time machine
Fill your future with a vintage look at the past. Get the weekly email on everything old-school.