Definitive Duos & Just Jack
All you needed was love to learn how to be you in time. A trip to the past reveals the steps you took along the way.
On this day
Happy Birthday Jack
After a 56-year career, we seemingly can't handle the truth of speaking his last name. Let's raise a glass to Jack Nicholson on his 84th birthday.
Photo source: Creative Commons
Photomyne user photo
All aboard
"This is my maternal grandfather Herbert Frank Stacey Drewitt with my grandmother Edith Roseline. They were newly married and I think this must have been a very happy time in their life together. When the photograph was taken, he was 24 and she was 23 and they were on their way to a new life in New Zealand onboard the RMS Ionic in September 1919. He had trained as a pilot in NZ and then traveled to England in early 1917 to fight in the war. He was a World War I flying ace whose story can be found on Wikipedia. He was awarded the Military Cross and the Air Force Cross."
Photo source: Photomyne user George Sadler
Decipher the decade
Power duo
You don't need much for a band, just a little rhythm and a little melody. In which decade was this interesting duo tearing it up?
Photo source: Creative Commons
The way we were
Clear Croatian skies
The hills of Croatia make for the perfect photo setting. Who wouldn't want to stop for a quick snap on this road?
Photo source: Creative Commons

The 1950s are today's deciphered decade (1957).
We'll be back tomorrow. See you then :-)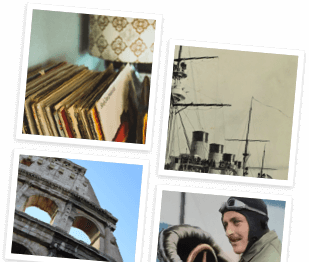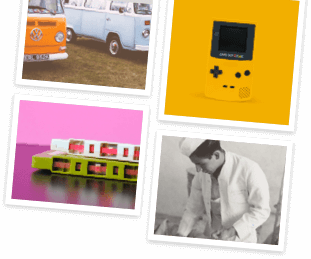 Step into our time machine
Fill your future with a vintage look at the past. Get the weekly email on everything old-school.