Bucket Baths & Bold Boxers
Smile when we tell you you're a lucky one. We've only just begun with this week's nostalgic hits.
On this day
Bowing out of the ring
When you step into the ring as often as Rocky Marciano did, you were bound to lose a fight. Instead, Marciano retired on this day in 1956 not only without a single loss to his name but also the heavyweight championship title. He's the only boxer to retire with the heavyweight crown.
Photo source: Flickr
Decipher the decade
Life lessons in the great outdoors
Only if we listened to all of our father's wisdom. Those life lessons surrounded by nature always hit the hardest, even in this decade.
Photo source: Flickr
Blast from the past
Bath party
Bathing in individual buckets is a lot more enjoyable when you have some smiling company.
Photo source: Creative Commons
Photomyne user photo
On top of the world
"This is from our family holiday that we used to go on every year. On the left is my uncle Brian who passed away last year. I'm sitting on the stone, my cousin Ben is standing on the stone, then his brother Nicky and then my brother David. We used to go on trips every year to places like Dartmoor for a week with the whole extended family. They were happy times."
Photo source: Photomyne user Daniel Swallow

The 1960s are today's deciphered decade (1965).
We'll be back tomorrow. See you then :-)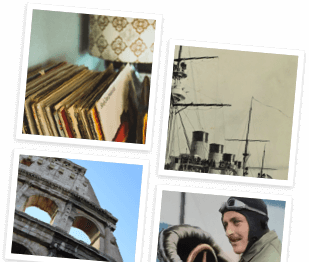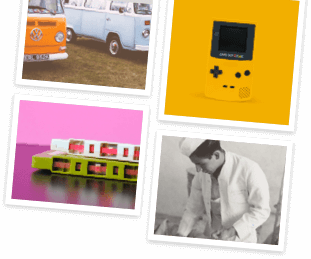 Step into our time machine
Fill your future with a vintage look at the past. Get the weekly email on everything old-school.