Street Skills & Stellar Scientists
What a tale our past thoughts would tell. Fortunately, just like an old-time movie, they've been preserved in film for our future enjoyment.
Guess the historical figure
Who am I?
Even science buffs might not know my face but certainly know my accomplishments. I won the 1906 Nobel Prize for physics-based on my work with electricity conduction in gases. Above all, I'm known as the man that discovered the electron.
Photo source: Creative Commons
The way we were
Know when to fold 'em'
Only a fool reveals his or her hand too early. Even in a friendly game of cards, pride and victory are always at stake.
Photo source: Flickr
Photomyne user photo
One big family
"I grew up in a large family of 13 children. I am the 10th child, and at the age of 75, I feel blessed to have 11 of us siblings still alive! My youngest sister wasn't born yet when this photo was taken and is 66 years old now. My brother photoshopped her into the photo because we were never together as a complete family since I had 4 brothers who served in the U.S. Navy and, therefore, they never seemed to be able to be on leave at the same time. One of those brothers was killed in an accident while he was in the Navy, and so the first time we were together was at his funeral, thus ending our opportunity to be together as a complete family."
Photo source: Photomyne user Rena Moeykens Stahler
Blast from the past
Public displays of talent
Catching a street artist in action is to catch a quick glimpse inside the meandering mind of a creative.
Photo source: Creative Commons

J.J Thomson is today's historical figure.
We'll be back Monday. Have a great weekend :-)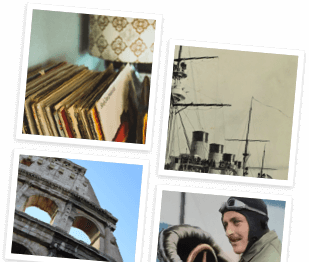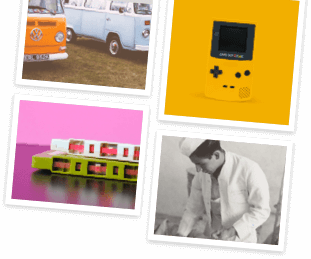 Step into our time machine
Fill your future with a vintage look at the past. Get the weekly email on everything old-school.