Lovely Letters & Big Boy Buses
Turn off your mind and relax so you can float down our stream of wonderful memories.
Way back when
Check 1-2
Before the red light flashes 'On Air', don't forget to make sure everything is good to go.
Photo source: Unsplash
Blast from the past
Love letters
Summer love doesn't need to end with the summer. A heartfelt letter and a photo will have to suffice in place of a face-to-face.
Photo source: Unsplash
Photomyne user photo
Baby Bob
"I'm not sure who took this photo but imagine it was his father - my grandfather. My father was two years old. After my father passed away 5 years ago, I was going through all of his old photos and slides. I quickly realized they were deteriorating and knew I had to preserve them for myself, my child, and future generations. That is when I found Photomyne. Now I know we will have them forever."
Photo source: Photomyne user Ellen Markus
Then & now
Hop on top
A trip around town is so much better with a view. You don't need to be a tourist to enjoy the sights from a double-decker bus.
Photo source: Flickr

The 1930s are today's deciphered decade (1931).
We'll be back tomorrow. See you then :-)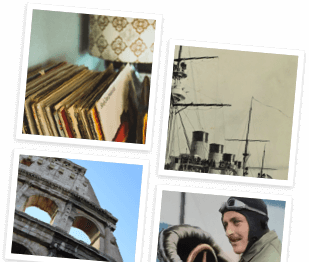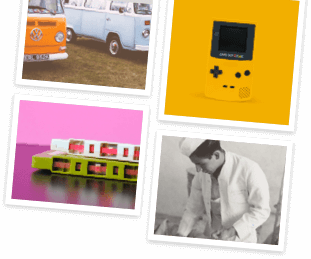 Step into our time machine
Fill your future with a vintage look at the past. Get the weekly email on everything old-school.