Rowdy At Recess & Brotherly Bond
Time keeps on ticking into the future, so embrace what's left behind and the moments you forgot.
Decipher the decade
Rock the radio
Good morning Montreal. We're coming to you live on air in this decade.
Photo source: Wikimedia Commons
The way we were
Playground ways and days
If recess were a school subject, we all would've earned an A+
Photo source: Flickr
Family Flashback
Brothers in blue
Two brothas of the same mutha' will always have an infinite bond.
Photo source: Wikimedia Commons
Photomyne user photo
Family forever
"This photo was taken in 1912 in a studio by a professional photographer. It's inscribed on the back, "Wishing you a very merry Xmas & a Bright New Year from Herbert & Julia, Xmas 1912." Herbert and Julia (neé Kemp) Cordle were my grandparents and the little girl on the right sitting on a table was my mother - Eva Mary Cordle (later Livermore). The other little girl is my Aunt Ruth. All are now deceased."
Photo source: Photomyne user Jane Eve Cooper

The 1970s are today's deciphered decade.
We'll be back tomorrow. See you then :-)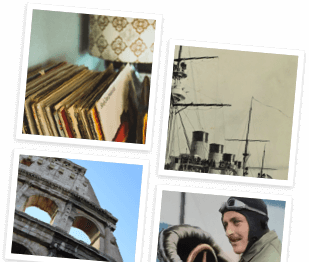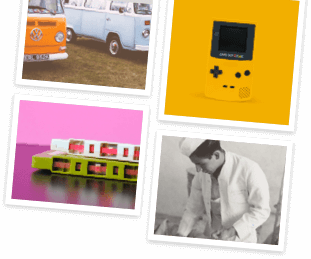 Step into our time machine
Fill your future with a vintage look at the past. Get the weekly email on everything old-school.