Tea Testing & Morse Madness
That feeling anchored in your soul is just nostalgic memories seeking to sail away. Looking at old photos will keep them at bay.
Decipher the decade
Bag it. Tag it
It's herbal. It's aromatic. It's irresistible (thanks, caffeine). Tea is sure to match your mood no matter the time of day. In this decade, it wouldn't hit the stores without professional testing first.
Photo source: Wikimedia Commons
Blast from the past
Class in communication
Learning morse code was arguably the most important piece of becoming a radio technician back in the day. Better listen up closely or you'll miss the message entirely.
Photo source: Wikimedia Commons
The way we were
Under our umbrellas
Not even a rainy day could ruin this Labor Day parade with droves of people ready for the action with umbrellas in hand.
Photo source: Wikimedia Commons
Photomyne user photo
One fine day
"This photo means a lot to me. It is my beautiful family. I am the little flower girl on the right. My Aunt Betsy was getting married and this was one of my most memorable days. This was probably taken about 40 years ago. Many people that I love that are in this photo are not with us anymore - including Betsy who lived a very vibrant life. She sadly passed away in 2019 from Cystic Fibrosis. My Mema who is standing beside her is still with us at the age of 93. When I am home in NC, I take every opportunity to grab pictures of photos at her house. I just recently found your App and I love it! I've been telling everyone about it!"
Photo source: Photomyne user Robin Olive

The 1920s are today's deciphered decade (1925).
We'll be back tomorrow. See you then :-)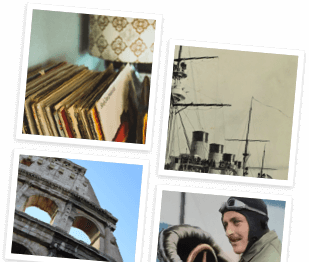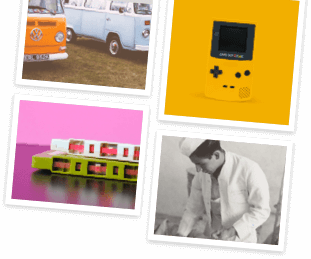 Step into our time machine
Fill your future with a vintage look at the past. Get the weekly email on everything old-school.