Pricey Pics & Full Of Families
We've got so much nostalgic fun packed into today's bits that you'll be high stepping with excitement.
Guess the historical figure
Who am I?
After 21 major league seasons, I eventually became one of the first five players inducted into the Baseball Hall of Fame. In recent years, I'm better known for the value of my baseball card which sold for a record $6.6 million in August 2021.
Photo source: Creative Commons
The way we were
Celebrate we will
What better reason to celebrate than a birthday celebration. Our invitation must have gotten lost in the mail.
Photo source: Flickr
Family flashback
Future photographer
They say imitation is the sincerest form of flattery. Looks like this little shutterbug has already found his first muse.
Photo source: Wikimedia Commons
Photomyne user photo
All in the family
"This photo was taken on my dad's birthday in March 1973. The family always gathered for birthday celebrations, and this photo shows Dad, my eldest sister, a sister-in-law, and a number of nieces and nephews. That's only a small portion of the assembled family - there are eight siblings!"
Photo source: Photomyne user Kate Hobbs

Honus Wagner is today's historical figure.
We'll be back Monday. Have a great weekend :-)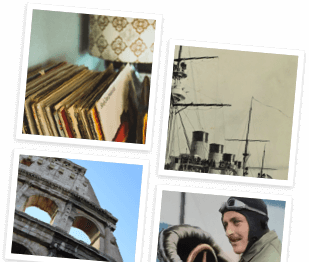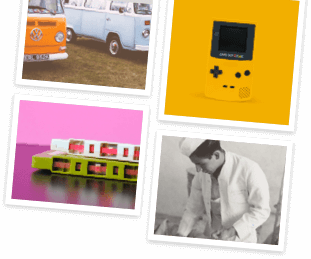 Step into our time machine
Fill your future with a vintage look at the past. Get the weekly email on everything old-school.