A Big Discovery & Very Loverly
Take a moment to look around at all these old faces and launch your mind into those nostalgic places.
Guess the historical figure
Who am I?
As a student at the University of Vienna, I became the second woman ever to get a doctorate in physics. With a head filled with knowledge, I discover not only the element protactinium but was also a part of the team that discovered nuclear fission. Unjustly, the Nobel prize that year was only given to Otto Hahn.
Photo source: Flickr
Subscriber suggestion corner
Wedding bells
For when you have doubts, look at photos from a wedding day for a reminder of happily ever after.
Photo source: Unsplash
Way back when
Happy horns
Any idea what they're playing? Perhaps they're just practicing for their big moment. They wouldn't want to blow it.
Photo source: Flickr
Photomyne user photo
Sent from a scrapbook
"My dad is in the photo and it was sent to me by my first cousin in a card on 1/18/2004 with the note 'I am sending you an old picture of your Dad. Betty, Marie's daughter, sent me a bunch of photos and I thought you might like this one.' It was once glued into a black scrapbook so unfortunately, I cannot read the inscription on the back. And honestly, I would like to see ALL the photos…"
Photo source: Photomyne user K Moriarty

We'll be back tomorrow. See you then :-)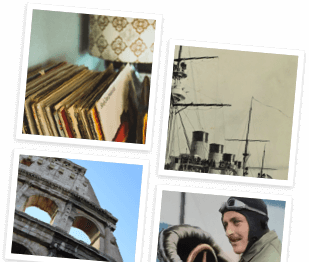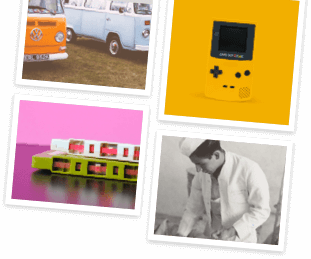 Step into our time machine
Fill your future with a vintage look at the past. Get the weekly email on everything old-school.