Library Ladies & Models For Marriage
Reliving other people's past passions is the best introduction to them. Give it a try.
Decipher the decade
Library laborers
Got to make sure those books are in order with some light library stack maintenance in this decade.
Photo source: Unsplash
The way we were
Perfect pumpkins
Jack-o-lantern photoshoots are a necessary part of any proper Halloween preparation.
Photo source: Flickr
Blast from the past
Radiant researcher
A smiling scientist must mean a successful experiment, right? Now let's see if his peers agree.
Photo source: Flickr
Photomyne user photo
Everlasting love
"This photo is of my parents, Robert & Marcella Reeder. They were about two years married and expecting their first child. Mom told us, 'I was behind Daddy so my tummy wouldn't show.' They lived to enjoy 76 years of marriage. They were 98 & 102 when they passed just 16 days apart."
Photo source: Photomyne user Shari Tiner

The 1940s are today's deciphered decade (1948).
We'll be back Monday. Have a great weekend :-)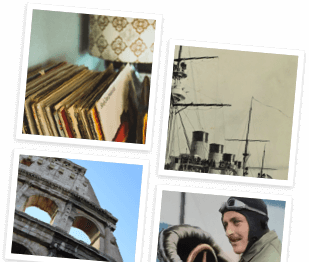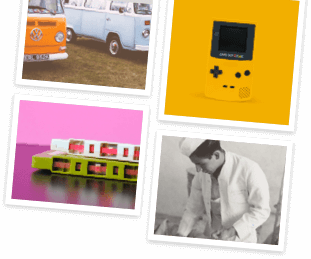 Step into our time machine
Fill your future with a vintage look at the past. Get the weekly email on everything old-school.