Laughing Lads & Colorized Cuties
When childhood memories fade into the background, old photos are the crutch we need to bring them right back.
B&W colorization
Baby joy
Laughter is infectious, especially when it comes from a tiny tot.
Photo source: Flickr
Way back when
This tall to ride
That's the face of a boy who no longer wants to be the example. Those darn height requirements!
Photo source: Flickr
Family flashback
Ride together, fly together
Winter weather is slowly creeping back into the picture. Better grab your snow gear!
Photo source: Unsplash
Photomyne user photo
Yee-haw, cowboy
"This photo was taken at a rodeo somewhere in the Bay Area - not sure the exact place. I was told the gal in the photo was a photographer at the event, and she had someone take the photo of her with my dad (on the left) and two others. We are unaware of who they are."
Photo source: Photomyne user Eric Rademacher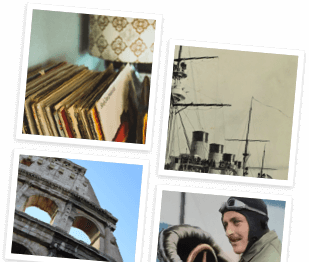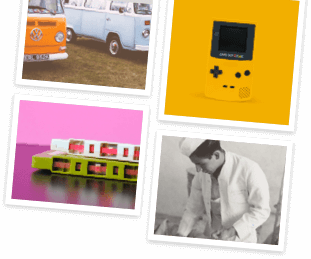 Step into our time machine
Fill your future with a vintage look at the past. Get the weekly email on everything old-school.