Crushing Cake & Golden Grumps
Photographs capture old memories so we can live in the moment, and then look back on them when we need them most.
B&W Colorization
Mail it in
Sending letters never looked so cool - especially in color.
Photo source: Flickr
Decipher the decade
Tinker, tailor...
The best part of any gift? Even in this decade, it's ripping it out of the box and finally getting to use it.
Photo source: Unsplash
Blast from the past
Let them eat cake
What would you give to be eating cake on the front porch right now?
Photo source: Flickr
Photomyne user photo
Sightseeing
"This is my oldest son Luke. He is now 18. We wanted his picture taken to remember how he looked on his first birthday. He was very grumpy on this particular day and did not want to cooperate. He never cried but he refused to smile. So, we went with it. Turns out this is my favorite baby photo of him. I'm glad you enjoy it too. We needed a way to scan his photo into a jpg to place in his high school yearbook for a senior ad. Photomyne allowed us to do that and was so easy to use."
Photo source: Photomyne user Kelle Oestreich

The 1910s are today's deciphered decade (1919).
We'll be back Monday. Have a great weekend :-)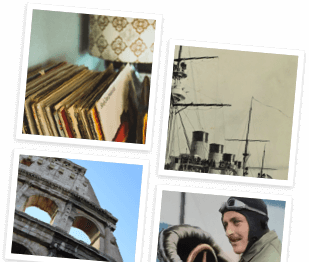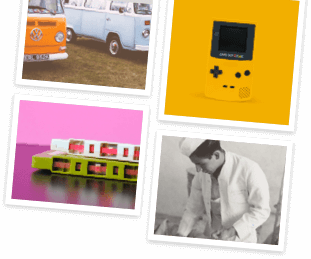 Step into our time machine
Fill your future with a vintage look at the past. Get the weekly email on everything old-school.