Space Things & Aerial Strings
Taking a trip down memory lane is the perfect remedy when you're feeling low. It's the pick-me-up you need.
Guess the historical figure
Who am I?
You might know me as the namesake for a fan-favorite Pixar character, but 55 years ago today I was also the first person to ever take a selfie in space. A few years later, I'd follow the most famous 'small step' with one of my own.
Photo source: Library of Congress
Blast from the past
Bow to stern
We're all used to highway traffic. But traffic on the waterways hits differently.
Photo source: Flickr
Way back when
Elevated acrobatics
"Whether you're high or low, you gotta tip on the tightrope." - Janelle Monáe
Photo source: Creative Commons
Photomyne user photo
Keep on dancing
"This photo was taken at my older brother David's wedding in early 1975 and is of my beautiful mother Mavis and father Bob Balfour. Mum, unfortunately, died later that year of breast cancer so this is one of the last good photos of her. I was a bridesmaid and can be seen in the background. I was 15 years old. I'm now 62."
Photo source: Photomyne user Wendy Cleary

Buzz Aldrin is today's historical figure.
We'll be back Monday. See you then :-)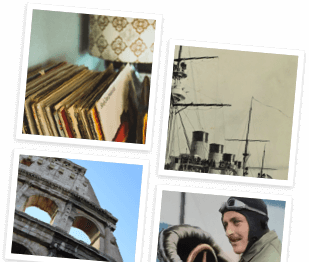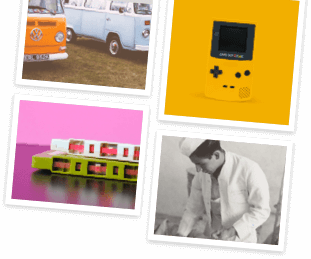 Step into our time machine
Fill your future with a vintage look at the past. Get the weekly email on everything old-school.