Sledding Sons & Bouncing Ballers
With the help of photos and good friends, you will finally realize that you have two strong legs and wings to fly into your memory bank.
Family flashback
Snowy smiles
A snow-covered ground provides too good an opportunity for simple pleasures and smiles. Just grab a sled and your nearest sibling for a chilly adventure.
Photo source: Flickr
Way back when
A distant memory
Remember summer and sunny days? Oh, how we yearn for clear skies and a river ride.
Photo source: Flickr
The way we were
Bouncing around the room
Who wouldn't want to defy the laws of gravity even for a moment? Within the confines of a trampoline, it's a whole new ball game.
Photo source: Flickr
Photomyne user photo
Sit back and relax
"This photo was taken by me in the garden in La Betulla, in the small town of Marzio in Lombardi, Italy in 1985. It shows my father Arne Dørumsgaard - composer, pianist, singer, author and music collector. He lived there with his beautiful wife Nella."
Photo source: Photomyne user Terje Dørumsgaard

We'll be back tomorrow. See you then! :-)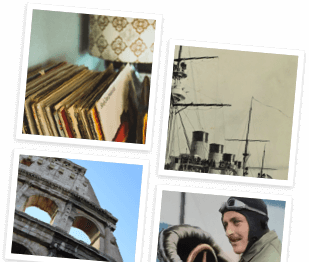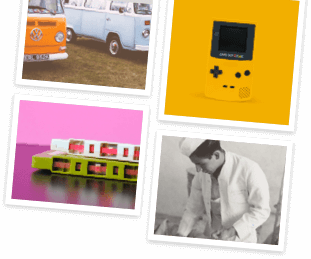 Step into our time machine
Fill your future with a vintage look at the past. Get the weekly email on everything old-school.