Dressed Up Drivers & Laughing Little Lads
Like a river singing sweet songs, a dose of nostalgia is bound to rock your soul.
The way we were
Miniature museum
Encased in glass, a collection of miniatures awaits the eager eyes of onlookers
Photo source: Flickr
Guess the historical figure
Who am I?
Although I first began exhibiting my elite artistic talents at a young age in my homeland of Spain, I spent the majority of my adult life in France. Whether you prefer my Blue, Rose, or Cubist periods, I'll always be considered one of the finest painters of all time.
Photo source: Wikimedia Commons
Blast from the past
Burning rubber
Life just feels a bit different behind the wheel - especially without a driver's license.
Photo source: Flickr
Photomyne user photo
Giggly guy
"This is my nephew Richard and was taken by his mom (my sister) Erin to celebrate his first birthday on July 28, 1983. It was taken in his Meemaws living room in Huntsville, Alabama. Richard was a happy bubbly kid, with a beautiful smile, abundant amount of joy, and he loved to give hugs!"
Photo source: Photomyne user Susan Taylor

We'll be back Monday. Have a great weekend :-)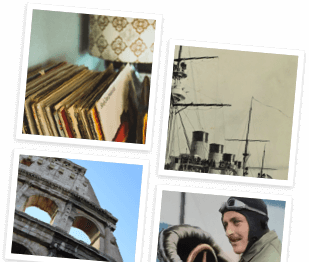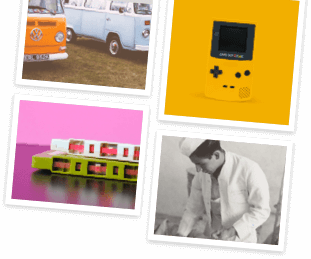 Step into our time machine
Fill your future with a vintage look at the past. Get the weekly email on everything old-school.