Chipper Cheerleaders &
Mirthful Moves
Whether by looking at old photos, reading your childhood journal, or listening to a family story - find a moment each day to appreciate the past.
Blast from the past
Hey Mickey!
When the home team has such a talented cheerleading squad, how can they not win?
Photo source: Flickr (1973)
From our social
A light touch
Looking at old negatives is like stepping into a time machine that can take us right back to our favorite moments of the past.
Photo source: Picryl
B&W colorization
Dancing on air
Grab your dancing partner or your best friend and dance the night away!
Photo source: Wikimedia Commons (1944)
Photomyne user photo
Vivid memories
״I recently found this photo in one of my mother's old photo albums. She passed away last January at the age of 97. My mother wrote a series of stories about growing up as the child of Italian immigrants in Dunsmuir, CA, and we are adding photos to her stories to make them come alive. I have been using Photomyne in this project and also enjoyed colorizing some of the old photos. This one is my uncle Albert's high school senior class photo from October 30, 1933."
Photo source: Photomyne user Christine Hudson

We'll be back tomorrow. See you then! :-)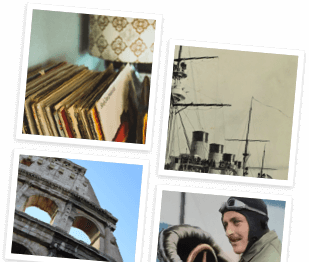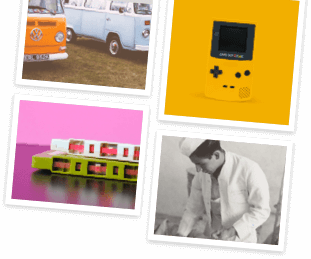 Step into our time machine
Fill your future with a vintage look at the past. Get the weekly email on everything old-school.