Generous Grandparents &
Excited Explorers
"We grow up with dreams in our eyes and songs on our lips and we discover that life is not what we thought it would be. And then, we discover nostalgia." – Gabriel Garcia Marquez
Family flashback
Quality time
Some of the best childhood memories are made during days with Grandma and Grandpa.
Photo source: Flickr (1983)
Guess the historical figure
Who am I?
I am an American linguist and the developer of the Universal Grammar Theory (all humans share a common basic linguistic structure). Some people even call me "the father of modern linguistics", but I don't like to brag. Oh yeah, and this past December I reached the magnificent age of 93 years.
Photo source: Wikimedia Commons (1977)
The way we were
You're off to great places!
A sunny day is the perfect time to go on an adventure!
Photo source: Flickr (1963)
Photomyne user photo
Do what comes naturally
"This is a family photo from 1959 with my grandma, aunt, cousin, and my two sisters. We spent a day in the heath and forest in Roden, Drenthe, the Netherlands. We are eating cherries, I think, and I am looking very pleased."
Photo source: Photomyne user Greet Kamminga

Noam Chomsky is our mystery linguist. We'll be back tomorrow, see you then! :-)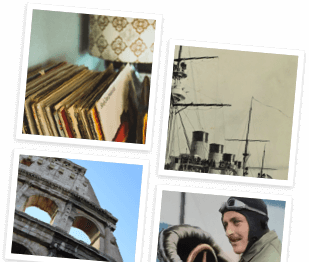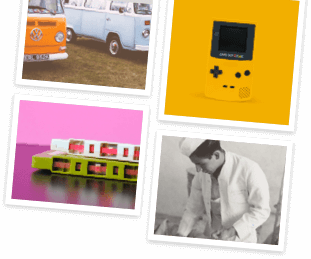 Step into our time machine
Fill your future with a vintage look at the past. Get the weekly email on everything old-school.