High Heels & Happy Meals
In a world where anything is possible, be kind. The moments you helped others will be the ones you'll remember the longest.
The way we were
Out to lunch
Is breakfast really the most important meal of the day? Maybe, maybe not. With such lovely company, we like all meals.
Photo source: Austrian National Library (1947)
Celebrity spotlight
High profile
Benjamin Howard Baker was a man of many talents. He played tennis, water polo, and was the goalkeeper for Chelsea and other major English football clubs. If that's not enough, he held the British record in the high jump for 25 years (1.95 m, 1921 to 1946). Let's raise a glass (or a leg!) for this gifted man!
Photo source: Wikimedia Commons (1920)
Family flashback
True colors
When Mom and Dad match their outfits, there must be a special surprise in store.
Photo source: Flickr (1996)
Photomyne user photo
Vivid memories
"This is one of my favorite colorizations! I love the Colorize app, I can't count how many times my grandparents have said the colorized version looks better and more real than the original. These are my grandmother Rosa and her sister, my great aunt Frances. Their dad built a beach house in Crescent Beach, South Carolina (now North Myrtle Beach). The family spent entire summers down there, and this was taken around 1942-43 by their dad, O Frank Thornton. My grandmother got emotional looking at a colorized photo of her dog and said seeing him brought back a lot of great memories."
Photo source: Photomyne user Austin Cherry

We'll be back tomorrow. See you then! :-)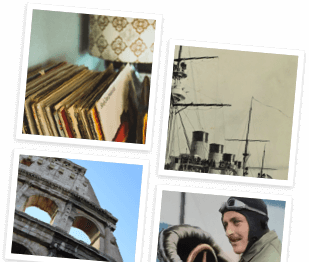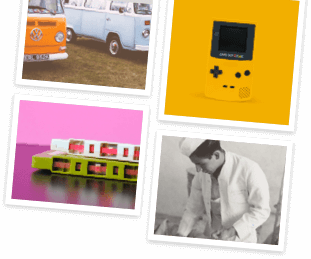 Step into our time machine
Fill your future with a vintage look at the past. Get the weekly email on everything old-school.