Girl Power & Golden Hour
After celebrating Women's Day yesterday, we want to focus on the next generation of powerful women. May our young daughters and sisters grow up in a world of equal opportunities and will always believe in themselves.
Family flashback
Forever by our side
Sisters can drive us crazy, but they're also the best thing that could ever happen to us.
Photo source: Nick Kenrick (1988)
Subscriber suggestion corner
Strike a pose
When we stand together, nothing can defeat us.
Photo source: Blue Mountains Library (1910)
The way we were
When I dip, you dip, we dip!
We can't wait until summer is here to finally spend entire days at the swimming pool with our best friends!
Photo source: Flickr (2001)
Photomyne user photo
From generation to generation
"The baby in the photo is my mother Nancy when she was eight months old. It was taken shortly after Christmas 1919. In the 1940s, Mom created a photo album with dozens of pages, and this photo was in there. I found the album when I was packing our house to move to a retirement community (I am now 75). I decided to preserve the photos digitally with Photomyne because they were already yellowing, and the album was becoming mildewed. I used Photomyne to scan all photos, three at a time. The app separated the photos and improved them to the result you see here."
Photo source: Photomyne user Barry Peters

We'll be back tomorrow. See you then! :-)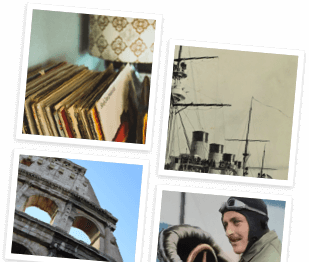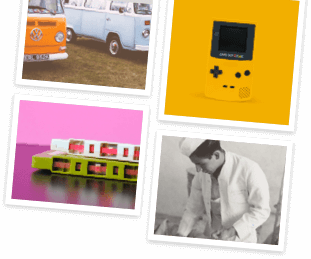 Step into our time machine
Fill your future with a vintage look at the past. Get the weekly email on everything old-school.