Night Noshes & Friendly Faces
The expressions on people's faces when they realize their photo is being taken unexpectedly are priceless.
Blast from the past
Midnight snack
Food tastes so much better if you eat it in an unusual setting. Eat quickly before your parents see you!
Photo source: Flickr (1963)
Family flashback
Little angel
Sisterly love is the purest kind of love, whatever the age differences may be.
Photo source: Library of Congress (1939)
The way we were
Supergirl
The excitement in a person's eyes before a big shot says it all.
Photo source: Seattle Municipal Archives (1979)
Photomyne user photo
The past is a present
"I'm working on a family history book as a present for my uncle, and also for my sister and me to pass on to our kids. I went through all of my grandmother's photos and organized them in chronological order, interviewed relatives, and tried to piece together who everyone is. Aunt Boots is the woman on the right. She was my grandfather's sister, and the two to the left are their parents, Eileen Campbell Grubb and YJ Grubb. From the looks of it, I think it was taken during a family visit."
Photo source: Photomyne user Alicia Johnson

We'll be back tomorrow. See you then! :-)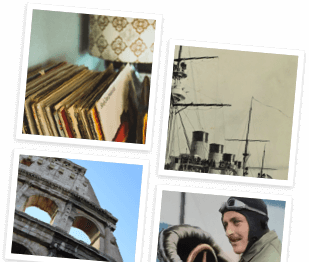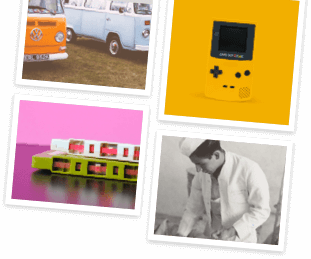 Step into our time machine
Fill your future with a vintage look at the past. Get the weekly email on everything old-school.