Goodbye Greetings &
Promising Perspectives
Hey there, nostalgia lovers! We have some news: since even good things need a little freshening up from time to time, our Daily Nostalgia Bits are now becoming a weekly feature. We'll be here every Tuesday, with sweet nostalgic moments.
The way we were
Goodbye my lover, goodbye my friend
It doesn't have to be a farewell forever when a loved person leaves. It can also be a "see you later".
Photo source: The Municipal Archives of Trondheim (1969)
Family Flashback
Sharing is caring
"My mother took this photo in 1961 in Esbjerg, Denmark. These are my sister and our dog sharing an ice cream. I found this photo in one of my parents' old photo albums."
Photo source: Photomyne user Britta Kjærgaard Sørensen
B&W colorization
Don't want to miss a thing
When photography is a true passion, the photographer's age and background don't matter.
Photo source: Flickr (1980)
This week in History
Princess of Sweden
On March 30th, 1946, the Swedish actress Ingrid Bergman won the Golden Globe Award for her role in "The Bells of St. Mary's". Bergman starred in about 50 movies, so if you like old films and are up for a challenge, try watching them all. Good luck!
Photo source: Wikimedia Commons (1944)
A touch of Sharpy
Buddy up
It's easy to make a big smile for the camera when your oldest friend is next to you.
Photo source: Creative Commons
Photomyne user photo
Keep calm
"This is me in Mossel Bay, South Africa, during a vacation in 1968. My husband, may he rest in peace, took the photo."
Photo source: Photomyne user Hilda Coetzee

We'll be back next Tuesday. See you then! :-)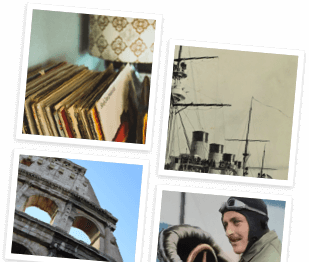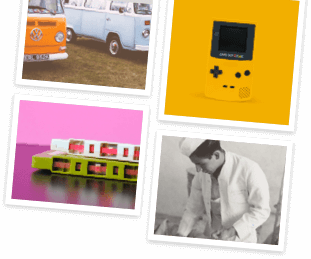 Step into our time machine
Fill your future with a vintage look at the past. Get the weekly email on everything old-school.