Nostalgic Chic & Tiny Beak
Take a minutes every day to recall three of your favorite past moments. A big, dreamy smile is guaranteed.
Decipher the decade
I kid you not
Satin shorty shorts and tube socks are stylish in a way that only this decade's fashion can be.
Photo source: Jennifer Boyer
A touch of Sharpy
Ear to ear
When it comes to a child's laughter, you want to remember it exactly as it was - with their big smile and lit-up eyes.
Sharpy is a brand-new feature allowing you to unblur grainy or lower quality photos – try it yourself!
Photo source: Lars Plougmann (1943)
Family flashback
Movie time
When a long-awaited film is finally released, we immediately want to go to the movie theater and watch it in 3D!
Photo source: Flickr (1980)
Way back when
A Little Bird Told Me
Having a parrot as your best friend makes sense if you enjoy hearing your wise words repeated again and again.
Photo source: Library of Congress (1924)
B&W colorization
Gentlewoman
Since the flowers are white, it's only fitting that the rest of the photo will be displayed in color, don't you think?
Photo source: State Library of New South Wales (1934)
Photomyne user photo
Forever and always
"These are my parents, Margaretha and Antoine Van den Broeck, on a summer holiday in 1958. This photo shows them on Blankenberge beach in Belgium, standing with their feet in the North Sea. They got married a few months later, on May 9th, 1959. My parents died recently, and I found this picture in a box full of old photos. I like it a lot because it is from the beginning of their journey together."
Want to showcase your photos in our newsletter? Tap the megaphone icon within the app to share it!
Photo source: Photomyne user Christel Van den Broeck

The 1980s are today's deciphered decade.
We'll be back next Tuesday. See you then! :-)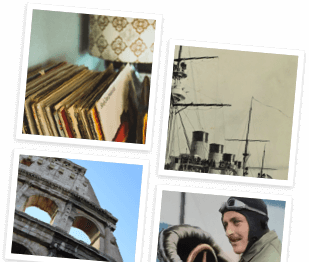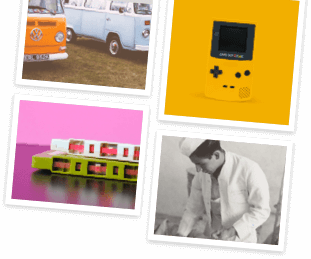 Step into our time machine
Fill your future with a vintage look at the past. Get the weekly email on everything old-school.