Actress' Glow & River Flow
Happy Holidays! The best gift for this year's spring holidays is, without a doubt, spending time with family. Holidays are the perfect opportunity to gather, recall old memories, and cherish the moments we share.
Family flashback
Like riding a tricycle
"This photo is of my older sister helping my little brother (1-year-old) ride his tricycle, and our grandfather is looking on. Our grandmother took this snapshot on Easter Sunday, 1962, in Lebanon, Oregon."
Photo source: FPhotomyne user Lisa Dumas
B&W colorization
Go with the flow
When the sun comes out, kayaking season is officially in! Time to find out who paddles faster in the water of the Jordan river.
Photo source: Library of Congress (1934)
Celebrity spotlight
I'll See You in My Dreams
Our younger audience is probably familiar with Blythe Danner through "Meet the Parents" (2000) or its sequels, but let us remind you that she started her career half a century ago. She had her first starring role as Lily in "To Kill a Clown" in 1972.
Photo source: Wikimedia Commons (1980)
Blast from the past
Cry me a river
Photography tip: snap the picture exactly when your baby makes their funniest face! How else will they have hilarious memories later in life?
Photo source: National Media Museum United Kingdom (1940)
A touch of Sharpy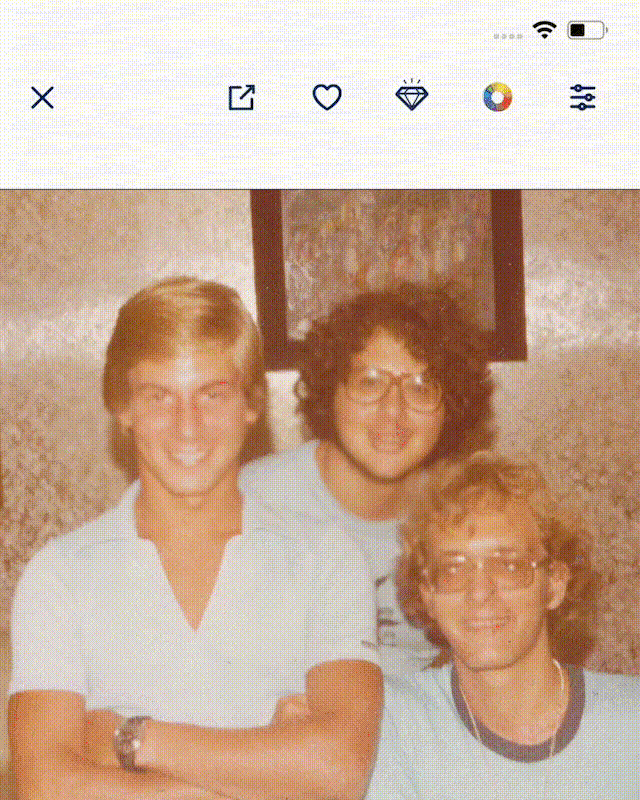 Count on me
Life is too short to be serious all the time. Make sure to surround yourself with friends who make you laugh as often as possible.
Sharpy is a brand-new feature allowing you to unblur grainy or lower quality photos – try it yourself!
Photo source: Flickr (1978)
Photomyne user photo
Everywhere I go
"These are my parents, Yanna and George Kalogeras. We've had this photo framed in my family home for decades. Now that my parents passed away, I have taken it from Greece and have it with me. A professional photographer took it on their wedding day in 1963."
Want to showcase your photos in our newsletter? Tap the megaphone icon within the app to share it!
Photo source: Photomyne user Vicky Kalogera

We'll be back next Tuesday. See you then! :-)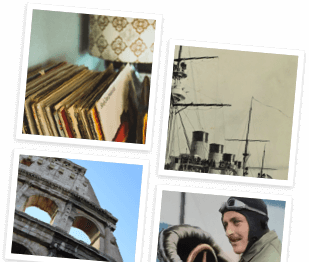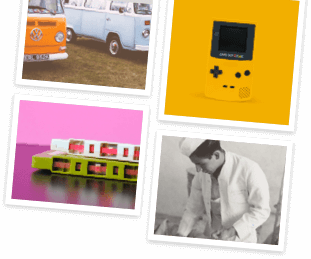 Step into our time machine
Fill your future with a vintage look at the past. Get the weekly email on everything old-school.