Daring Doctors &
Charming Children
Life is a series of moments and events. Some seem important, some seem insignificant - but they will all become cherished treasures in years to come.
This week in history
I solemnly swear
It is nearly impossible to break the glass ceiling, but Lieutenant Donna P. Davis did it. On April 25, 1975, she became the first black female physician in the United States Navy.
Photo source: Navy Medicine Historical Files Collection (1975)
A touch of Sharpy
You give some, you get some
"This is me when I was two years old. I hated getting my pictures taken as a child (still do), and I loved purses (still do), so the purse was a bribe to get my photo taken."
Sharpy is a brand-new feature allowing you to unblur grainy or lower quality photos – try it yourself!
Photo source: Photomyne user Trish Bass
The way we were
Lunch-time pose
You shouldn't let your friends' criticism stand in your way of a great photo!
Photo source: Flickr (1943)
B&W colorization
Go fish!
When taking up a new hobby like fishing, we recommend starting small. Really small...
Photo source: City of Toronto Archives (1935)
Family flashback
Grand love
If you want to see true happiness, you will always find it where grandparents play with their baby grandchild.
Photo source: Flickr (1982)
Photomyne user photo
Sweet memories
"I found this photo in my mother's house. It was taken on my first day of "Infant school" (preschool) in January 1961 in Huonville, our hometown in Tasmania. It was also my fifth birthday, and the little lunch box I'm holding is full of lollies."
Want to showcase your photos in our newsletter? Tap the megaphone icon within the app to share it!
Photo source: Photomyne user Wendy Ashlin

We'll be back next Tuesday. See you then! :-)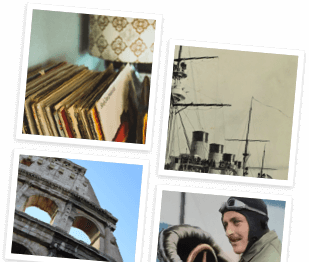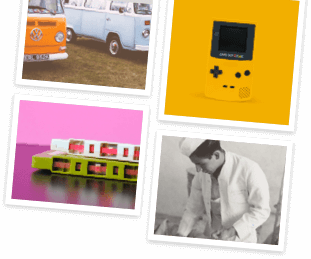 Step into our time machine
Fill your future with a vintage look at the past. Get the weekly email on everything old-school.