Exceptional Engineers &
Joyful Jumps
Isn't it great when a pleasant memory strikes you out of nowhere and puts a smile on your face, no matter what's happening around you?
Guess the historical figure
Who am I?
I am an American computer scientist and engineer, and I led the team which developed flight software for NASA's Apollo program. The Apollo 11 mission was, without a doubt, the most exciting event of my career. When things almost went wrong, my team and I didn't give up and helped make the moon landing possible. We did it.
Photo source: Wikimedia Commons (1969)
A touch of Sharpy
I wish you were here
"This is my son Chris with his cousin Andrew, who often stayed with us when they were young. I love their faces and the joy they seem to have. I scanned this photo and many more to share with other family members. Chris has since passed away from cancer, so it was a way of letting people see him again."

Sharpy is a brand-new feature allowing you to unblur grainy or lower quality photos – try it yourself!
Photo source: Photomyne user Dave Flooks
Family flashback
Triple threat
If two heads are better than one, are three heads better than two? According to these loving parents of three, yes!
Photo source: Archives of Ontario (1958)
The way we were
Sun's out, fun's out!
Is there anything more relaxing than spending a day on the beach, soaking up the hot sun?
Photo source: Flickr (1943)
B&W Colorization
Silly feet
Double bounce, criss-cross, single foot, or basic jump? Whether you're a rope-jumping pro or just a newbie, jumping with friends is way more fun!
Photo source: Library of Congress (1919)
Photomyne user photo
My little Valedictorian
"This is my daughter, Sylvia, on her pre-kindergarten graduation day in 2004, Miami. She is now 22 years old."

Want to showcase your photos in our newsletter? Tap the megaphone icon within the app to share it!
Photo source: Photomyne user Rachel Clouse

Today's historical figure is Margaret Hamilton.
We'll be back next Tuesday. See you then! :-)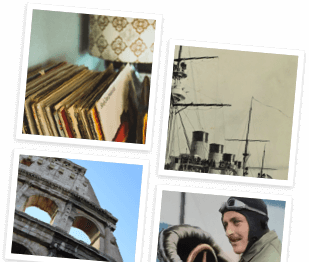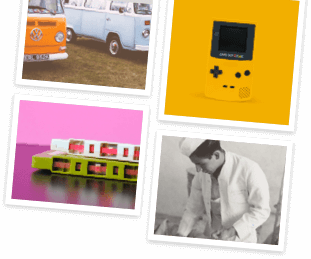 Step into our time machine
Fill your future with a vintage look at the past. Get the weekly email on everything old-school.