One of the many exciting options included in all Photomyne's paid account plans is web access.
Web access essentially refers to the ability to log in online to access your scanned albums and photos (and edit, manage, colorize, and do many other things) from any desktop or laptop computer. Active account members are invited to log in to their account on the Photomyne website.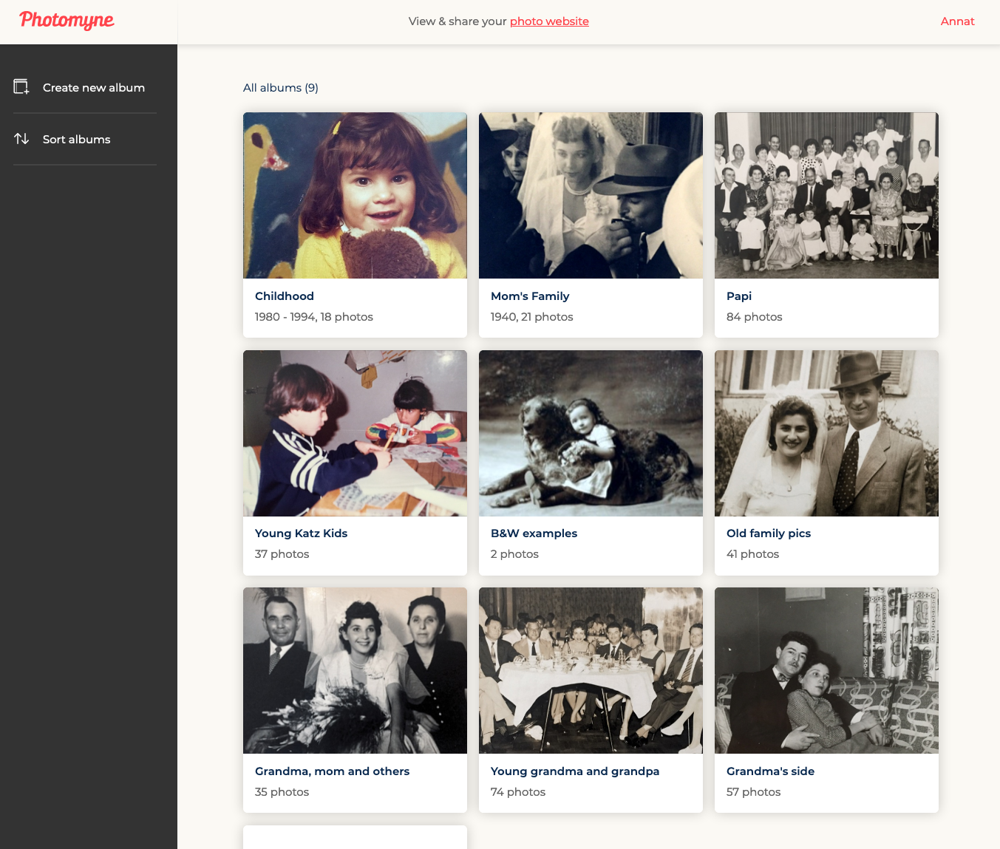 Logging in online opens an entire range of photo editing and management possibilities
How to log in to your Photomyne account on the web
Go to Photomyne's main Login page and log in to your Photomyne account. Make sure you log in using the same signup/login method you chose when you first created your account.
What's so special about web access?
We extended many of the app-only options to the web so you can enjoy the benefit of your computer's larger screen. Here are just of the things you can do online:
B&W photo colorization
Album sorting
Adding new albums and uploading more photos to existing ones
Photo saving and sharing - you can save entire albums straight to your computer
Moving photos between albums, adding details, etc.
All changes saved online will sync to your app
We've made it easy - all the changes you made to your albums and photos online will be synced with your Photomyne app on your mobile device.
On that note, we'd like to remind you that in order to avoid account sync issues, we recommend keeping the app closed on your mobile device before logging in online. This is to ensure seamless performance on both platforms.
--

This page was last updated in March 2020
Join Photomyne to access, edit, and save your photos online

Upgrade in the app